KershawHealth has always had close ties to the community, beginning with the founding of Camden Hospital by private citizens in 1913. In that year, financier and philanthropist Bernard Baruch and a local group donated funds to build the not-for-profit hospital, and the nursing school was organized. After a fire in 1921, Baruch also funded replacement of the main building with a larger one.
Philanthropy continued to be an integral part of the growth of KershawHealth. Later, Marion DuPont Scott bequeathed Springdale Race Course to the state with the stipulation that proceeds from the annual Carolina and Colonial Cup proceeds be given to KershawHealth. That partnership continues into the present.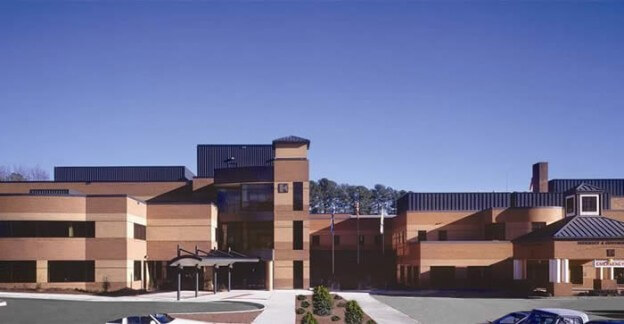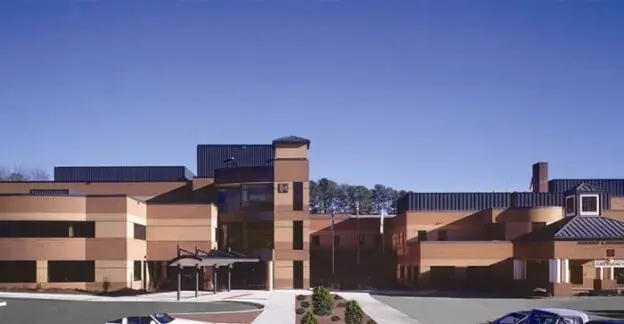 Today, KershawHealth remains a non-profit, locally controlled comprehensive healthcare system. It is anchored by the 121-bed medical center and the 88-bed Karesh Long Term Care center. Other facilities provide care throughout Kershaw County and surrounding areas.
KershawHealth provides a broad range of of medical, surgical, diagnostic, rehabilitation, and post-acute care services at locations all across the Kershaw County area. These include:
In Lugoff
In Bethune
In Kershaw
Diagnostic Services
Digital Imaging
x-ray
high-field open MRI/closed MRI
CT scanning
nuclear medicine
mammography
bone densitometry
ultrasound
Laboratory
Cardiology
24-hour Holter monitors
echocardiograms
arteriograms
stress testing
transesophageal echos
upper and lower extremity venous and arterial studies
Included in our diagnostic services are digital imaging, open MRI, CT scanning, laboratory and cardiology services. We offer physical rehabilitation, as well as occupational and speech therapy. Urgent Care at Elgin offers the convenience of drop-in care evenings and weekends with the assurance you get from board-certified, hospital-affiliated physicians.
Life is full of bumps and bruises, coughs and colds, aches and pains. And they never happen when it's convenient. That's why there's KershawHealth Urgent Care at Elgin. Open 7:30 a.m. to 7:30 p.m. Monday through Friday and 8:00 a.m. until 4:00 p.m. on Saturday and Sunday, its just off I-20 at Exit 87/White Pond Road. Even better, you never need an appointment.
Of course, convenience is wonderful, but more than anything, you want healthcare you can trust. Urgent Care at Elgin is staffed with board-certified physicians from the minute it opens until the minute it closes. So you'll receive the comprehensive, attentive care you want any time you walk in.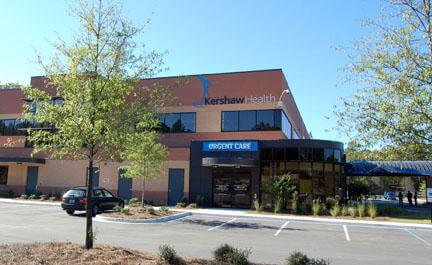 In addition, unlike many urgent care centers, we have a full range of diagnostic technologies on site, including a comprehensive lab, open MRI, CT and digital x-ray. Because we think there's no reason you should sacrifice the latest technology for convenience.