Junior Leadership Kershaw County kicked off its 34th year in August 2022 with a two-day retreat that included conquering a high ropes course.
Thirty juniors and seniors representing Camden, Lugoff-Elgin and North Central high schools as well as the Camden Military Academy participated in a variety of team-building and leadership development activities.
Junior Leadership Kershaw County is a partnership of the Kershaw County Chamber of Commerce, the Kershaw County School District and Camden Military Academy. Beneficiary support is provided by the Camden Kiwanis Club. The program began in 1988 and is one of the oldest continuously running high school leadership programs in the state. Since it began more than 800 students have completed the program.
"Junior Leadership is one of the most popular programs we sponsor," says Amy Kinard, executive director of the Chamber of Commerce. "It is a unique venture and has really resonated with our schools, their students and the business community. Over the years it has been very successful developing student leaders and future leaders in our community. Some of the graduates have gone on to become doctors, attorneys, teachers, a state representative and even a pro football player."
During the year students will meet in monthly sessions to learn more about leadership, career opportunities, state and local government, non-profits and business and industry.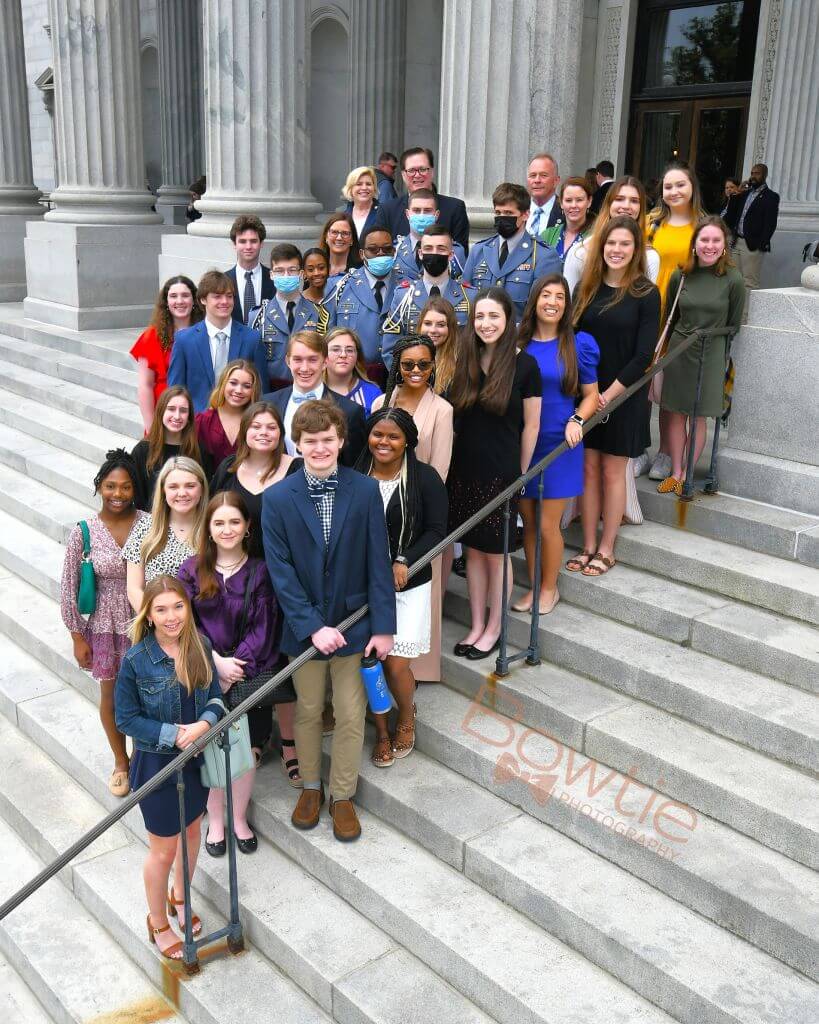 The year ends in April with a graduation dinner and presentation of the Robert. J. Sheheen Outstanding Junior Leadership Student of the Year award.
Applications for the 2022-2023 Junior Leadership class are now available HERE. Applications should be submitted to the student's high school. Applications are reviewed and selected by their high school.