Kershaw County residents enjoy outdoor activity twelve months a year. Our climate lends itself to our need to be in the outdoors. Our area has excellent fishing, boating, hunting, water skiing, walking trails, public recreation facilities, golf, sporting clays, historical walking tours, equine events, and much more.
Local residents and our visitors devote much time to outdoor activities, and Kershaw County offers:
24 parks
22 tennis courts
28 ball parks
11 soccer fields
1 arena for basketball
9 outdoor basketball courts
1 recreation center with basketball court
2 public golf courses
1 private golf course
1 public boat landing on the Wateree River
3 swimming pools
1 movie theatre
1 bowling alley
walking paths in several of our public parks
a shooting sports venue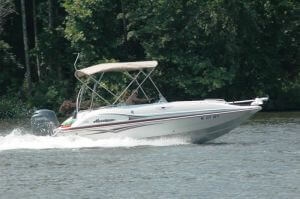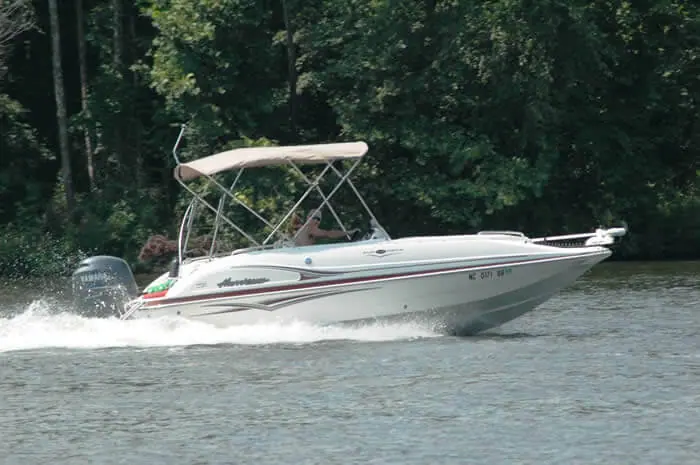 Large Mouth and Striped Bass, Bream, Catfish, and Crappie fishing abound in the waters around Kershaw County. Anglers searching for that special location to reel in the big fish will discover a wide range of fishing opportunities in the area. Lake Wateree, Lake Wateree State Park, the Wateree River, Goodale State Park and Kendall Lake are just a few choices available to fishers.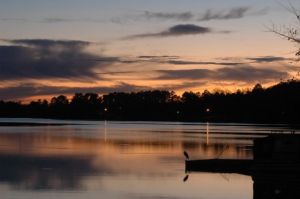 There are numerous landings and marinas offering access to the over 13,000 acres of Lake Wateree. Over the years, the lake has played host to tournaments sponsored by Bass Pro Shops the Southern Crappie Association, Bassmasters, and other groups. In 2010, Lake Wateree in Kershaw County played host to the Bass Pro Shops Crappie Masters State Championship. Tackle and bait shops around the lake will meet the needs of most fishers.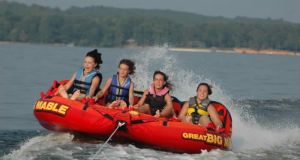 Lake Wateree also provides a setting for sailing, canoeing, kayaking, diving, water skiing, wind surfing, site seeing, and just cruising. The lake was constructed in 1919 and has served as one of the state's premier fishing and boating destinations for almost 100 years.
Wateree Lake RV Park & Marina is conveniently located between I-77 and I-20, just off of SC 97 2367 Dolan Lane, Liberty Hill, SC (Beaver Creek). Wateree Lake RV Park & Marina offers:
75 Campsites
Water, Power and Sewer Hook-ups
Laundry Facility
Bath House
Private Boat Ramp
Convenience Store
Grill
Marina w/ Ethanol Free Gas
Dump Station
For information and/or reservations:
Visit www.watereerv.com
Email watereerv@gmail.com
(803) 273-3013 (Seven days a week)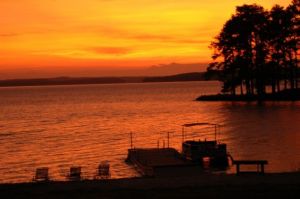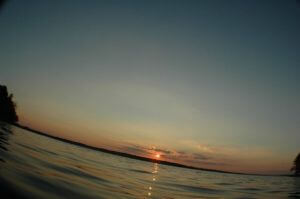 Camden Country Club
Located in historic Camden, the Camden Country Club offers the best in southern hospitality and the finest facilities for golf, tennis, swimming, banquets, and meetings. Chartered in 1899 as a place "for golf, polo, and other athletic sports" and established in 1903, Camden Country Club is considered one of South Carolinas distinguished private clubs. Camden Country Club is considered one of South Carolina's distinguished private clubs. Camden Country Club golf course was re-designed in the late 1920s by the renowned golf course designer/architect, Donald Ross. The 18-hole championship course is one of the Carolinas' most challenging tests of golfing skills. The par 70 golf is a challenging 6,350 yards from the "tips", and is always rated in the top 25 of South Carolina golf courses. For more information, please call (803) 432-8853, or www.camdencountryclub.com.
Green Hill Golf Club
Green Hill is a fun 9-hole regulation course located at the Green Hill Golf Club facility in Lugoff, SC. From the longest tees it presents 2,980 yards of golf for a par of 36. The course rating is 36.0 and it has a slope rating of 12-. Green Hill Golf Course opened in 1962. For more information, please call (803) 438-1917.
White Pines
The 18-hole "White Pines" course at the White Pines Golf Course facility in Camden, South Carolina features 6,373 yards of golf from the longest tees for a par of 72. The course rating is 69.4 and it has a slope rating of 115 on Bermuda grass. White Pines golf course opened in 1985. The short layout has 3 sets of tee boxes for a fun, but challenging golfing experience. For more information, pleases call (803) 432-7442.
Hermitage Farm Shooting Sports
Learn, or hone your skills while you enjoy the sport of shooting. Sporting clays course, skeet shooting area, wobble trap and 5 stands provide a wide-range of shooting sport activities. Lessons are available by appointment. Gun rentals and clubhouse rentals are also available. On Wednesday nights they feature Shoot & Dine. Hermitage Farm Shooting Sports is located at 2362 Tickle Hill Road in Camden, SC. For more information call (803) 432-0210.
PowderKegg Wildlife Preserve
PowderKegg Wildlife Preserve is an evolving vision, of Andrew W. Sabbagha, that started in January 1986 when he purchased the first tract of raw land on which only trees, vegetation and some animal life existed. He is truly an artist; his mind is the palette, the property is his canvas. In his life, he has had over 40 years experience in the construction and general contracting.
On PowderKegg Wildlife Preserve during the last twenty years, he has built three ponds, (that were designed in such a way as to offer the best habitat for increasing the number of fish as well as the size of each fish), dams, road systems throughout the thousand acres, a residence lodge, fish camp, out buildings, deer stands & condo deer stands, 8 stall stable, jumping arena, dressage arena & fencing, gazebo and arched bridge.
The first ten years, he created an environment to attract the local whitetail deer. After that point in time, he spent over $150,000 in materials alone to build the high fencing that surrounds the entire Preserve (which is now grand-fathered under SC Law. No more high fence preserves may be built in SC, making PowderKegg Wildlife Preserve even more special!). This fence allows the preserve to be maintained in the manner it is managed today. The results of Quality Deer Management are mature trophy whitetail deer native to South Carolina and an abundance of wildlife. The first commercial year for Trophy Whitetail Deer Hunting at PowderKegg was in 2005 and 2007 was the first commercial year for Trophy Fishing at PowderKegg. Fishing is managed to promote great fishing year after year.
In 2007, Andrew designed & built the Gazebo and Bridge on the island in front of the Lodge for an investment of $26,000. The Gazebo Event Site Rentals, opened in 2008, and allows others to enjoy the beauty and security of PowderKegg Wildlife Preserve as a social event. Overnight resort lodging is always available so you too can escape to nature and enjoy the serenity of the Wildlife Preserve, either at the Main Resort Lodge, or at Pond 3 Waterfront Lodging. Both have waterfront views.
For more information, call (803) 432-1386, or visit www.powderkegg.org.