The crowd. The spectacle. The pall of blue smoke and roasted clutch discs. In all of motorsports, no event captures the universal human need to whale on old crapcans and hoover down greasy barbecue like the 24 Hours of LeMons.
Each LeMons race is for cars purchased, fixed up, and track-prepped for a total of 500 dollars or less. But before reaching the grid, cars have to survive trials like the Pesonal Injury Lawyer Anti-Slalom, the Marxist-Valet Parking Challenge, and the Wide Open Rodthrowapalooza. Twelve hours into the race, the car voted People's Choice is called in and awarded a cash prize; simultaneously, the car voted People's Curse is called in and summarily destroyed. At the end of 24 hours, an awards ceremony is held and survivors are awarded with trophies and plaques, and the four-figure cash prizes are paid out in canvas bags full of nickels. The LeMons race is just one example of the many events held throughout the year at Carolina Motorsports Park, which are open to the public. There is ample parking and plenty of space to bring your tents and your camp chairs and "tailgate" much like folks do when attending a sporting event, or one of our well-known steeplechase races.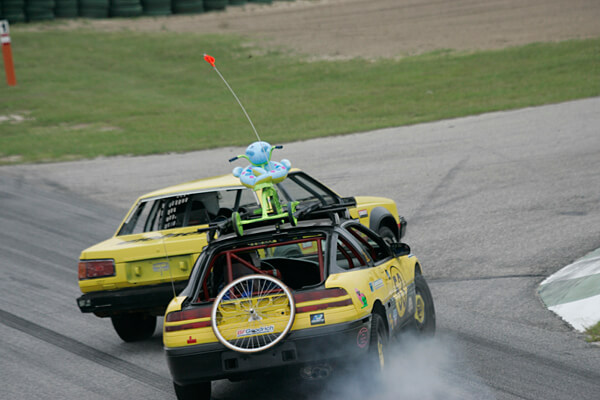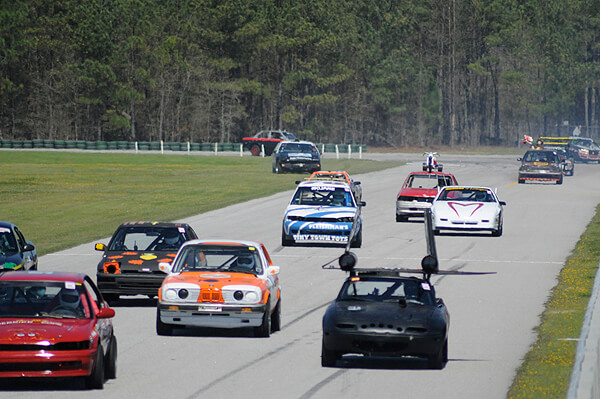 The 24 Hours of LeMons Races have been featured on Good Morning America, Fox News, Comcast Sports, ESPN, and also in articles in the New York Times,Motorweek, and the Washington Post just to name a few.
Carolina Motorsports Park has been developed by a group of enthusiasts and racers from the southeast, led by Joe Hooker and Bob Humphreys, who played leading roles in getting the project built. Land acquisition was completed in July 1998 with construction starting soon thereafter. The full 2.3 mile road course opened in July 1999.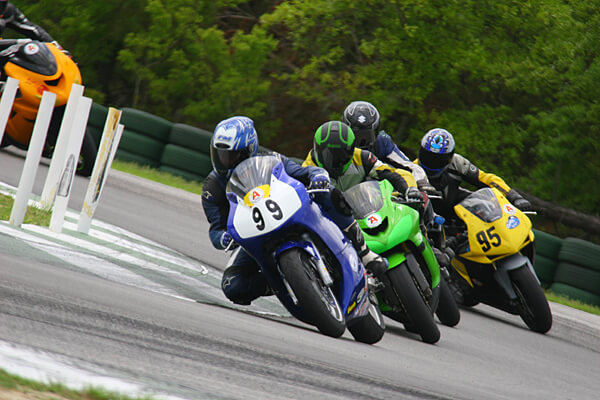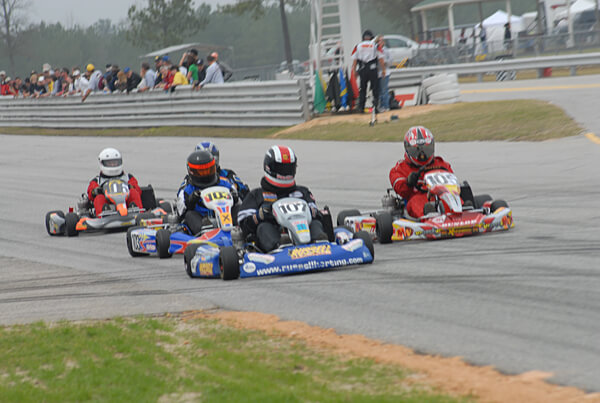 The site is an old World War II fighter-training base located about four miles south of Kershaw and seventeen miles north of Camden on Highway 521 and is approximately a one-hour drive south of Charlotte International Airport.
Carolina Motorsports Park's clientele includes organizations such as; the Sports Car Club of America, National Auto Sport Association, Porsche Club of America, and the BMW Car Club of America. Teams competing in NASCAR, Champ Car, American Le Mans Series, Grand AM, Koni Challenge and World Challenge also utilize the track for testing. Also, with the launch of the Palmetto Motorsports Club anyone with a passion for speed has affordable and easy track access.
Soon Carolina Motorsports Park will feature a .70 Kart Track. For more information, contact (803) 475-2448, or visit them online at www.carolinamotorsportspark.com. You may also email inquiries to info@carolinamotorsportspark.com.