Visit the site where Cleveland School stood until the fateful day it burned, claiming the lives of 77 South Carolina residents. The Nation's reaction to this tragedy shaped modern building codes, as the huge loss of life at the school prompted legislation requiring structures to provide more efficient escape routes. At nearby Beulah Methodist Church, a monument and enclosure mark the mass grave of many of the fire's victims. Every family in the southern part of Kershaw County lost someone in this fire.
The monument is located on Cleveland School Road, across from the South Carolina Equine Park(SCEP). The monument pays tribute to the many lost lives and their community. The tragedy occurred on May 16, 1923 during a school play when a candle tipped over and ignited curtains.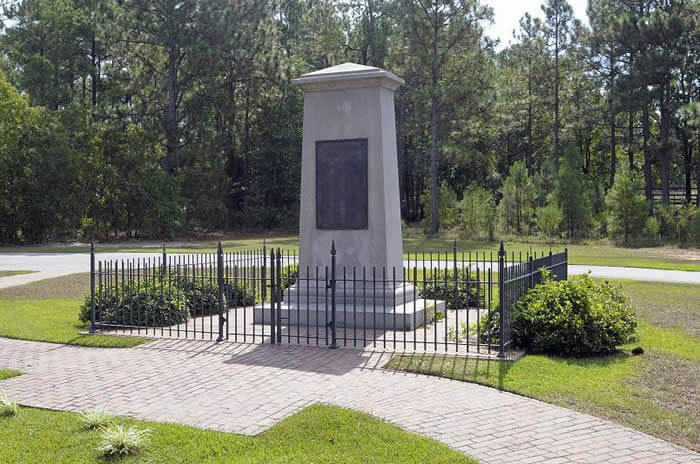 The fire resulted in some of the most sweeping changes in U.S. fire codes. The two-story Cleveland School was constructed of wood. Only a single, narrow stairway led to the second floor auditorium which was packed the night of the play. As the result of this fire, the greatest loss of life in a public building at the time, fire escapes, doors opening to the outside, increased stairway widths, and flame retardant materials became mandatory for public buildings.