Historic Camden Revolutionary War Site is a 107-acre outdoor museum complex that offers a view of life during the Colonial and Revolutionary War periods in Camden and Kershaw County. Included are two circa-1800 log houses that contain exhibits, the restored and refurbished 1785 John Craven house, the 1830 Cunningham house (office/gift shop), a blacksmith shed with working traditional forge, the yet-restored 1795 McCaa house, reconstructions of some of the fortifications built by the British, and the reconstructed colonial Georgian house built by Joseph Kershaw.
Commandeered as headquarters by Lord Charles Cornwallis during the British occupation of Camden in 1780-81, it is now called the Kershaw-Cornwallis House. Also, on site is a .7-mile Nature Trail and picnic area. Local crafts, period reproductions, books, and other special gift selections are found in the museum gift shop. Special events include the award-winning Revolutionary War Field Days held the first full weekend in November, which attracts some 500-600 re-enactors and includes a daily battle, living history demonstrations, traditional craftsmen, a period fashion show, kids' activities, etc.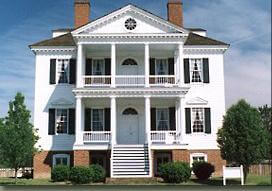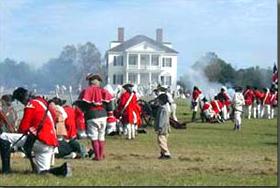 The museum is open Tuesday-Saturday from 10:00 a.m. to 4:30 p.m. and on Sundays 2:00-4:30 p.m.  Guided tours are offered Tuesday-Saturday at 10:30 a.m. and 2:30 p.m., and on Sundays at 2:30 p.m., or by appointment.
General Admission
| | |
| --- | --- |
| Adults under 65 | $5.00 |
| Seniors age 65 or older | $4.00 |
| Military personnel with ID | $4.00 |
| Students age 16 or younger | $4.00 |
| Children age 6 or younger | Free |
Memberships are also available.  CLICK HERE to learn more.
Guided tours include access to the interior of the Kershaw Mansion, McCaa's Tavern, and the 18th C. Craven House. Guided tours last about an hour. Both the Kershaw Mansion and McCaa's Tavern are ADA accessible, however, the Craven House has a six step exterior stair. The guided tour also involves walking up and down a hill, however, permission to drive to the Kershaw Mansion, (on top of the hill), is allowed for guided tours.
Guided tours (Admission price included)
| | |
| --- | --- |
| Adults under 65 | $10.00 |
| Seniors age 65 or older | $8.00 |
| Military personnel with ID | $8.00 |
| Students age 16 or younger | $8.00 |
| Children age 6 or younger | Free |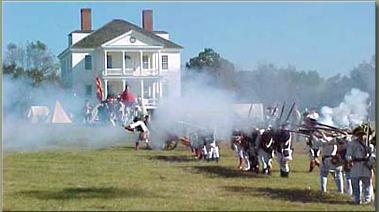 The self-guided tour is included with admission and the brochure is available in the Cunningham (Gift Shop) House.
School tours are a Historic Camden specialty. Fees vary depending on chosen activities, (quill writing, 18th C. games, and a variety of 18th C. costumed docent demonstrations and programs) -- advance reservations are needed at a minimum of 4 weeks in advance. Scheduling does not confirm the date, however, our site coordinator will contact you ASAP to confirm and arrange your visit.
Historic Camden Revolutionary War Site is located on South Broad Street in Camden, 1.4 miles on Highway 521 North off exit 98/I-20. Call (803) 432-9841, or email info@historiccamden.org, or visit www.historiccamden.org.